Creative Living, Inc., is a private, non-profit organization founded in 1986 by Rosalie Ruggiero and Dr. Larry Larsen with the support of the Massachusetts Department of Mental Retardation (DMR), now the Department of Developmental Services (DDS). We were approved by the IRS for 501 (c ) (3) status on March 24th, 1987. We purchased the home at 368 South Main Street in Andover in 1988 and have been using it ever since for programs in support of our mission. While we are a private, non-profit organization and receive no state-funding, we are certified by DDS. In September 2013, Creative Living received a two-year Quest Certification with 100% of the licensing indicators met.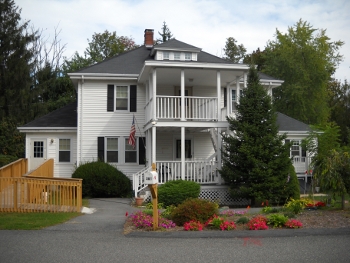 For over fifteen years, the GetAway Weekend program at Creative Living has provided respite care for people with developmental disabilities. All male and all female GetAway Weekends offer developmentally disabled individuals a chance to spend the weekend at our home for some fun and relaxation in a safe and nurturing environment. Individuals gather at our home for a wonderful experience of fun, friendship, and outings in their community, while giving their primary caregivers some precious moments of rest and renewal. Guests enjoy engaging with their community in a supervised, supportive and safe way, including: going bowling, attending plays and concerts, visiting local farms, and attending sporting events. Creative Living is a home-like environment with qualified and caring supervision and support. Our professional GetAway Weekend staff are certified in CPR, First Aid and Medication Administration. While we are a private, non-profit organization, we do seek and have received the highest certification possible, QUEST Certification, from the Massachusetts Department of Developmental Services (DDS). While we do keep our cost to attend very low, scholarships are available to ensure that all can attend.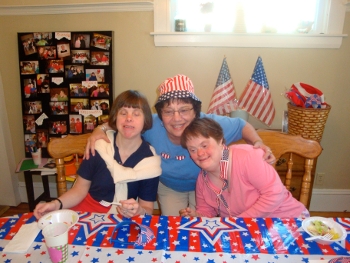 Creative Living also provides one night Overnights for special needs teens as a first step towards independence. As with our traditional GetAway Weekends, guests spend time enjoying their community as well as learning valuable life skills such as meal planning and preparation, kitchen and home safety, household chores, developing leisure skills and hobbies, relating well to others, positive conflict resolution and compromise. Most of these teens will go on to live in supportive living environments and Creative Living is a place where they can practice their independent living skills, make new friends, get out and enjoy their community, and learn how to live happily with others.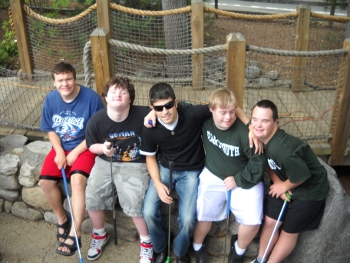 Since 1995, Creative Living has hosted a Social Club once a month for developmentally disabled individuals. This program, still run by volunteer and Board President Lucille Giannone, started with six people and has grown to capacity. This supervised Social Club invites over twenty-four people to come together, socialize, share a meal, and have fun for an evening. Caring volunteers provide supervision and a home-cooked meal. Creative Living also plans special outings for the Social Club. One of our annual events is to take in a baseball game together. Every August, we host thirty developmentally disabled guests at a Lowell Spinners game, providing transportation and food.
During the 2010-2011 school year, Creative Living held a monthly after-school social club for developmentally disabled youth, one for middle school students and one for high school age individuals. This program was so successful and the need so great for specialized after-school programs, that Andover High School approached us to partner with them on an after-school program. Currently we run a two day per week program on Tuesdays and Thursdays and the high school operates their program on Monday, Wednesday and Friday. We also run a fun monthly program for teens and young adults called Friday Nights Out! This program runs one Friday per month from 6-9pm and focuses on fun and friendship. Guests enjoy making dinner and dessert together and fun activities include music, games, Wii, art projects and seasonal crafts. More information, include an event calendar and registration, can be found on our website, www.creativelivingandover.org.
Creative Living
368 South Main Street
Andover, MA 01810
Tel: 978-470-3165